Pushmataha District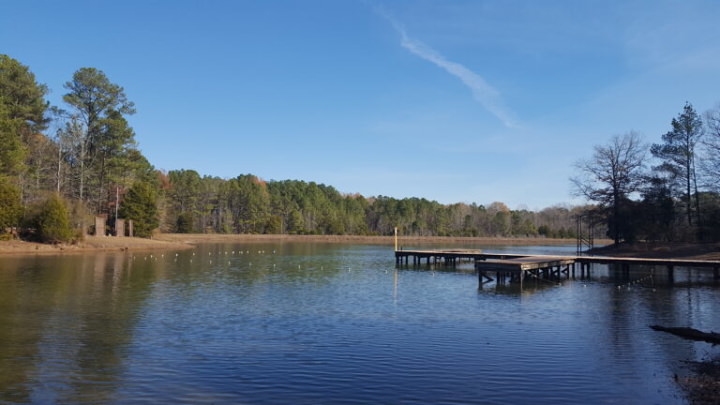 The

Pushmataha District is part of the Natchez Trace Council of the Boy Scouts of America. It renders service to Scout units in seven counties of North Mississippi, providing skills training and character development to boys and girls between the ages of 5 and 18. The district also serves boys and girls between the ages of 14 and 21 through Venturing Crews and Explorer posts.
---
Chief Pushmataha once told a group of chiefs that he was not born, but instead stepped, full grown and dressed for battle, from the split in a tree that had been struck by lightning. Camp Seminole has a sign on its grounds noting the tree from which Pushmataha supposedly appeared

.
---
Author, W. B. Morrison, described Pushmataha as follows:
"In personal appearance he was every inch a chief. He was of the purest Indian blood, six feet, two inches tall and robust in proportion to his height, with form and features finely modeled. His deportment was calm and dignified. The Indians sometimes called him the 'Panther's Claw.' He was by nature a leader among men, and that not alone in his own tribe. No Indian of his day was so highly respected by white men as was Pushmataha. He possessed wonderful powers as an orator. General Sam Dale, the famous Indian fighter, who witnessed Pushmataha's appeal against Tecumseh, declared him to be the greatest orator he ever heard. The Indian's picturesque word for Pushmataha's flow of language was the 'waterfall.'
Some historians credit Chief Pushmataha equal with Andrew Jackson in saving our Southern States to the United States in the War of 1812. Pushmataha and seven hundred warriors fought valiantly at the battle of Horseshoe Bend in support of General Jackson and his army. It was just a year later at New Orleans that the Americans faced the British. Pushmataha, now a brigadier-general of the American army, rendered efficient and valiant service as he led eight hundred fighting Choctaws to the aid of Andrew Jackson.
Pushmataha spent his entire life in the interest of his people. At the time of the treaty of 1820 which finalized the sale of the Choctaw lands in Mississippi to the United States and the eventual removal of his people to Oklahoma, Pushmataha made plans to set aside a large sum of the proceeds from the land sale as a school fund for the education of the Choctaw. He commented on the treaty: "We have acquired from the United States her best remaining territory west of the Mississippi, and this treaty provides a perpetual fund for the education of our children. I predict that in a few generations its benefits will enable the Choctaws to fight in the white man's armies and to hold office in the white man's government."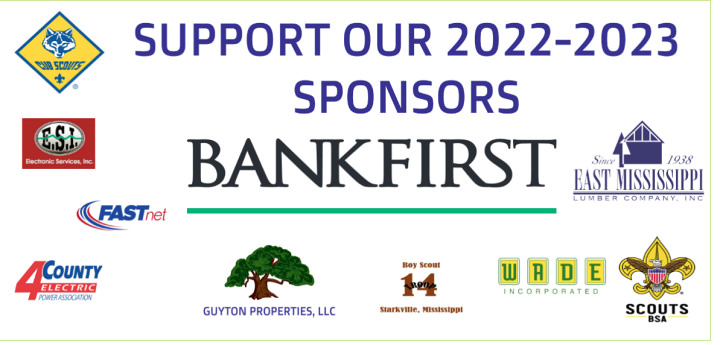 | File Name | Description | |
| --- | --- | --- |
| Bay Springs Scout Base map | The camp is located about 30 minutes east-southeast (ESE) of Booneville, MS on a peninsula surrounded by Bay Springs Lake. Tent camping is available and you need to bring your own water. There are no permanent facilities. | Download |
| Camp Card Unit Guide Book | Unit guide book for the council's Camp Card sale. Commission turn-in dates, rules and suggestions. | Download |
| Camp Staff Application | Use this fillable PDF application to apply for seasonal camp positions. | Download |
| Camp Toby Tubby map | Located on Sardis Lake about 20 minutes northwest of Oxford, MS. This property is surrounded by forested lands, mountain bike trails and is adjacent to the Clear Creek Landing boat ramp. Developed tent camping spots, fire rings, a pavilion with power and tables, and hot water and flush toilets are part of this facility. | Download |
| Eagle Scout Application Process | Article with links about what the Scout, family and unit leaders need to know and do to progress from Life to Eagle Scout Rank. | Download |
| Map of Camp Seminole | Map of Camp Seminole, Starkville, MS | Download |
| National Jamboree NTC Contingent information | The National Jamboree is a once-in-a-lifetime event! Find out about how to attend. | Download |
| Pack Calendar Template | The Pack Calendar Template helps a Cub Scout pack plan their calendar for the year. It is in Excel format. | Download |
| Seasonal Camp Staff Positions and age minimums | Listing of Seasonal Summer Camp positions with age minimums | Download |
| Yakni - History of the Boy Scout Movement in Northeast Mississippi | Book by Prince L. Watkins, published by the Yocona Area Council, Boy Scouts of America, 1978. 113 pages. | Download |