Pushmataha Cub Scout Family Camp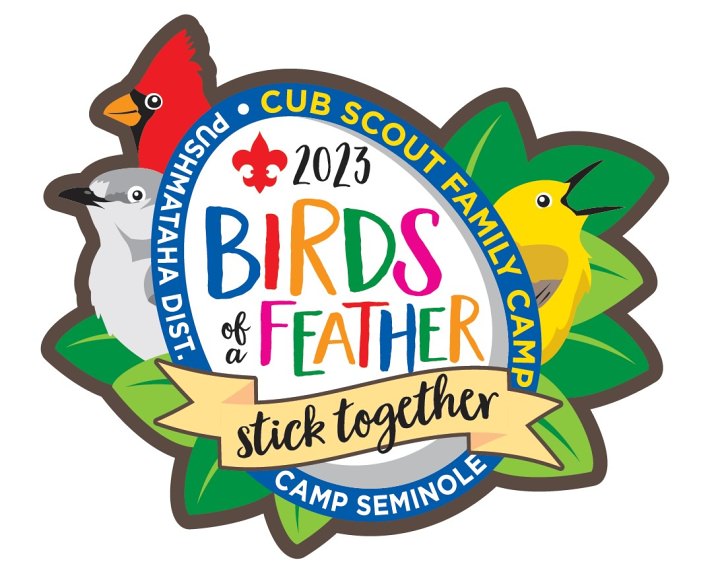 Cub Scout Family Camp at Camp Seminole will be hosted by the Pushmataha District! Scouting families will have the opportunity to bond and create lifelong memories in an overnight camping experience!
Pushmataha Family Cub Scout program is fun for the whole family! Cub Scouts and family members are invited to come have a blast as they take part in several games and participate in many activities!
• 1-Painting
• 2-Crafts
• 3-Bird Games
• 4- Birds of a Flock Hike
• 5-BB's
• 6-Bow and Arrow
Families who attend the Cub Scout Family camp will spend their camping experience with the rest of the families and packs in the Cub World camp- site!
Cub Scouts and families will have a blast!
Schedule of Events
Friday Night Registration 5:00 to 8:00 Set up Camp (Open to units if they want to camp)
Saturday Morning (no meal provided) Registration 8:00 to 8:45
Saturday 9:00am to 5:00pm Day of Fun
Saturday Lunch at 12:00 in dining hall-Grilled Chicken, Mac and Cheese, Sweet Peas and roll
Saturday Supper at 6:00pm in dining hall
Saturday Night at 7:00pm Camp Fire-EACH UNIT NEEDS TO HAVE A SKIT OR SONG!
Sunday at 8:00 Breakfast
Sunday at 9:00 Chapel at the Chapel
Sunday at 12:00 Camp Cleared